Karin Devaki & Peter Panduranga Bayreuther
met in 1984 at the cultural centre Wilde Rose, fell in love and—after more than 20 years of living together—finally married on Easter 2006! Their living and working area is the cultural centre Wilde Rose, which is a place of inspiration, encounter and research.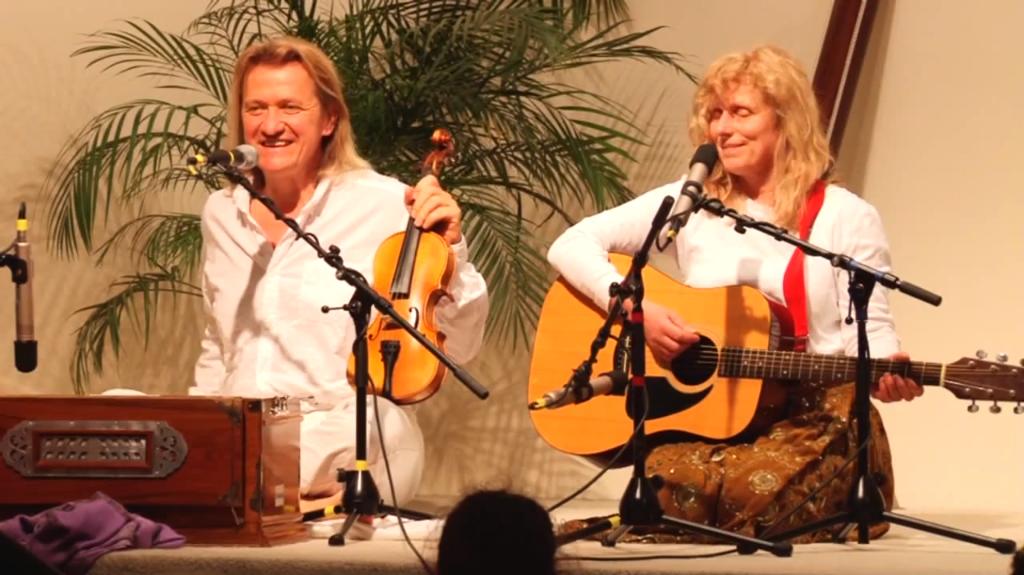 Artistic projects combined with an open residential concept are a perennially living network that nurtures social and spiritual growth. A variety of rooms for encounter groups, a music studio, a stage for performances, and further rooms for painting workshops and other creative endeavours offer endless possibilities.
The seminar & guesthouse of the Wilde Rose hosts all kind of external groups that contribute with new impulses or original ideas. Peter & Karin have their own spacious house on the campus, where they live together with lots of friends. Both are enthusiastic philosophers: The sense of life, its origin, consciousness, relationships are subjects that you will encounter in their artistic oeuvre time and again.